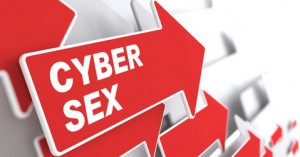 Stroking and Typing – Some of you reading this may think that cyber sex or sexting is a thing of the past. You may even remember back in the 90's when people had cybersex in chat rooms. By today's standards that seems very low tech, but back then, it was state of the art. The idea of beating your meat while talking to someone around the world was jaw-dropping. Fast forward it to the modern day and cybersex is still a thing. Sure, it's something most people don't do. They can easily talk on the phone, Skype, or even live cam. With that said, you should give cybersex chat rooms and sexting sites a try. Below we're going to provide you with a brief description of both. They are two very different things should be approached as such.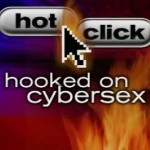 What is Cyber Sex? – Cybersex is when you talk to someone sexually using mediums such as chat rooms, instant messengers, or other means of text communication. The critical thing here is that it's back and forth chat that is usually instantaneous. It's like phone sex, but you're typing everything out. You've got to be pretty good at typing with one hand to pull this off.
Sexting Requires a Phone – Sexting uses text messages that you send back and forth to each other. They are generally sexual, but you're probably not going to be masturbating while sexting. You should think of sexting as being more flirtatious than cybersex. When it comes to sexting, you're trying to get each other's juices flowing. It's entirely possible that sexting could lead to cyber sex. The great thing about sexting is that the messages can be traded back and forth throughout the day, whereas cybersex is more akin to chatting in real time.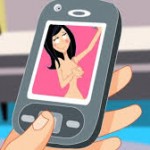 Do it with your lover or a stranger – Sexting and cybersex are great things to keep your relationship fresh. You can send your significant other messages throughout the day that are naughty. It always feels good to know that someone is thinking of you sexually. Though, you can also sext and have cybersex with strangers. No rule says you have to know the person. You can meet someone online and have a cybersex session. It's a great way to release some sexual tension without having to worry about things such as sexually transmitted diseases and unwanted pregnancies.