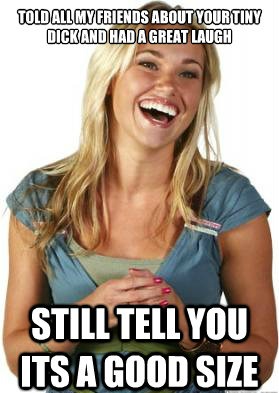 Short Dick Man – If there's one thing adult chat rooms will attract, among other things and types of people, it's guys with small cocks. Now, it's not really their fault mind you, we both know they'd give every cent they own if they could just wake up with a normal sized cock, but alas, that's not meant to be. Many times these unfortunate cases know they cannot get a real life woman, so they seek obtainable online fun with ones that will never see what a poor excuse their manhood really is.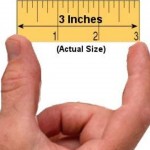 How Small Is It – It doesn't really matter if it's 2 inches long for cyber sex, does it now…No. Some are even under the delusion that they do indeed have a big cock, when in fact it's far below average size. One messaged me not too long ago and even had the screen name to state he had a big cock and when I asked the size he was so boastful of, was told 4 inches. Uh, OK…..You do realize 5.5-6 inches erect is average for North American males? He wouldn't believe it. He should have gone to Asia, where he would indeed be average sized. The poor Asian ladies don't know what they're missing, I guess. An entire continent of tiny dicked men. I wonder what the sales of dildos are in such countries for the deprived ladies to at least help themselves out? I do not have any stats on that.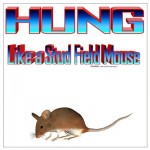 Is That A Clit Or A Cock – To look at average cock sizes around the world maps is amusing, there are literally maps with small countries and large countries all color coded. But I digress, many of these men come to online chat sites because they know they can either send a girl fake pics of their "big cock", or just avoid it altogether with cyber or phone sex so the other person doesn't see what they are dealing with. Honestly, I don't need to see, I don't want to know the cock sizes of the ones I have phone sex with. I will never be seeing it or touching it, so it really doesn't matter, but I have been told by many guys some girls DO care and do want to see what their online partners have size wise. Let's just lose ourselves in the fantasy people, let's not get all caught up in the facts, this is for fun, not for judgments.