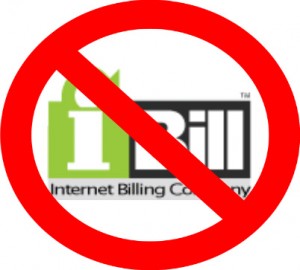 Some members may wonder why the delay in our paid level membership when it was supposed to go live Jan. 1, 2014. I not only wanted to explain, but also let others know the crooks I was dealing with so anyone reading this will be warned to stay away from this unscrupulous company and save themselves the grief and financial hit I have suffered.
The paid level WAS all set to debut Jan. 1, 2014. I own several online businesses and websites I processed credit cards for using ibill from Aug. 2012-Dec. 2013. In Dec. 2013 when I requested my money that had accumulated since June 2013, I was NOT paid. Obviously when I realized they were keeping my money I had earned, I certainly could not go forward with the paid level and have them get even more money I wouldn't be paid. So since the site went live in Dec. 2013 the premium level has been free for all. It was meant to be for Dec., but not for Jan., Feb., March, and part of April. I then had to look for another merchant, which is no overnight process as anyone in adult can tell you. I have now acquired a full adult merchant account with Netbilling, a reputable processor.
Below is what I submitted to Ripoff Report and the Better Business Bureau. I'm sure it will not result in me getting my funds I am owed, but if by printing this here it can prevent anyone else from being stolen from, then that is good. Another member I mentioned this to had the same experience with ibill as well a few years ago.
If you have any billing needs for your businesses and need to process credit cards, I have now warned you about the scammers, thieves and criminals that run ibill and keep the merchants money. There's countless other people I am in contact with on adult forum boards that have lost much more than I have they told me.
Why don't I just use PayPal for the premium level? Because PayPal will not accept adult websites, sadly. They have a very contradictory adult policy. Some online sex toy stores can get approved for PayPal, yet a membership site cannot. Climaxconnection was submitted three times for website review and declined all three times. Any time you see a similar site accepting PayPal, (and two come to my mind immediately accepting PayPal for their memberships and donations), you can be certain they are NOT doing so with PayPal's approval or knowledge. It's set up so anyone can create the pay now buttons, but to do things the proper way, you need to submit your website to PayPal for them to look at and approve it, and nearly no one goes through the proper channels, they do things against the rules of PayPal knowingly and hope for the best. They usually have some non adult, vanilla sounding name so as not to alert PayPal to their unapproved scheme. If they are caught, their accounts will be terminated. Hopefully PayPal will at some point change their stance on adult websites, but as of this writing, they will not allow it, so I cannot offer that as a payment option.
I have screenshots of everything, this is a fact. For ones that ask why not go to small claims court, if you've ever been, and I have, you may win, but good luck collecting, you won't be able to. They know people will not spend 10K to collect 2K, that's how it works and that's why the scammers keep scamming and get away with it. I have heard from several reports and people Jonas Brown is involved in this new site as well, and I can promise you he is a liar and you will not get your money. They will pay you when you first sign up, but you have to hound them for it. Then one day they will stop with the payments with excuse after excuse as to why you can't get your money. I have spoken to countless people that have been taken by them and it plays out exactly the same each and every time. They are expert con artists and liars and have been at this for years. If you search "ibill scam" online, there will be years and years of reports you will find from merchants they have stolen from and not paid their money to.
http://www.ripoffreport.com/reports/specific_search/ibill
http://www.ripoffreport.com/reports/specific_search/ibill.net
I signed up with Ibill.net in Aug. 2012 to use them as a third party biller for my websites. I was not aware at the time I signed up with them that they already had a bad reputation for paying their merchants.
I was paid the first few times I requested money, but it was usually a battle to get it, requiring several phone calls and emails. Deposits were never straightforward at ibill, you always had to hound them for your money.
I did not have a lot of transactions, so I usually only withdrew money two times a year, June and Dec. I received money last June 2013 after I requested it. When I went to make my end of the year withdrawal in Dec. 2013 this is when the problems started. I called a few times and was assured there was nothing to worry about, that the "pool of merchants" I was in had a bad apple among them so ALL the funds of the pool of merchants had been frozen for 90 days. Odd, considering I myself had done nothing wrong that MY funds would also be frozen, but I fell for it.
Well wouldn't you know, the 90 days have come and gone and still no money from ibill. I am owed $2034.35 USD by this company.
Obviously when I started to get the run around with this place, Jonas Brown in particular, I realized I'd best not do any more transactions and haven't run one with ibill since the middle of Dec. 2013.
Emails and voicemail messages are ignored. I last heard from him in Jan. 2014 when I was given the promise of "the third week in Feb." the money would be deposited in my account. I must say I wasn't surprised or pleased when I started looking online to see such recent reports of only a couple of weeks ago from others getting the same run around and lies that I am.