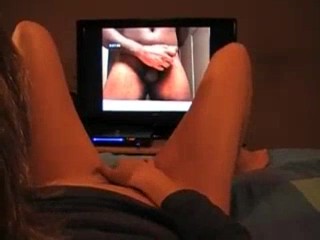 It's just a typical Wednesday night, you're done with work for the day and open up your laptop to wind down with a nice wank. You open up your favourite porn site and scroll through the endless videos of the same thing you watched the day before and the day before that. It's all the same and you get bored – variety is the spice of life, as they say, and porn is no exception. Our tastes change over the years and even if you know you like one particular kind, there's no harm in testing new waters and trying something different.
In this article, we list 3 kinds of porn that perhaps you haven't tried (or even heard of!) that you may want to give a go.
Get real with virtual reality
Having sex is great, but if you're currently single or are simply home alone and want to enjoy a bit of solo-action, then the second-best to the real thing is VR porn.
Imagine this – you put on a VR headset and suddenly your messy room transforms into a beautiful hotel room, or maybe a secret kinky dungeon, or your stepmom's house – whatever you may be into! You can see it all around you in 3D, so realistic that you could almost touch it. Then a gorgeous girl/guy comes over and starts giving you sexual pleasures that you witness from a point of view perspective as if it's actually happening.
Compared to regular 2D films, VR porn gives the user the chance to feel like they're actually part of the experience and if you combine it with some physical activity, then this could be an incredible way to experience fetishes and fantasies that you may not be comfortable doing in real life yet. For example, imagine a dominatrix standing over you, telling you that you have to obey her every command. She puts nipple clamps on you and at the same time, your partner in real life puts some clamps on you, so you can get even deeper into the virtual reality world.
Hentai – where fantasies have no limits
Now that you've given realism a try, why not go the complete opposite to the strange but wonderful world of Japanese anime and manga. These beautifully-drawn cartoons will grab anyone's attention, but do you have what it takes to watch it till the end?
Hentai refers to sexual situations that are considered perverse with a side of fantasy, such as strange partners (think aliens and demons with very phallic tentacles as opposed to your strange next-door neighbour), for example. Hentai provides an outlet that explores darker, odder regions of human psychology and can shake people out of their standard thinking. You don't know what you may be into until you try it right? If you can imagine it – hentai probably has a video on that!
Sounds too weird? Don't rule it out just yet! Hentai is a massive genre of porn and for many years running, it has maintained its place as the 2nd most searched term on Pornhub, so there's got to be something to it. If it's not your kind of thing, you can always try our next tip!
Get your senses tingling with ASMR
ASMR is a relatively new trend, which sees people tune in to various sounds and role-play to trigger head tingles, also known as a head orgasm. ASMR stands for Autonomous Sensory Meridian Response and it's a tingling sensation that can be felt on the skin, usually in the scalp, upper neck and spine.
It started off with YouTube videos of people tapping their nails on random objects, brushing hair, scratching stuff, whispering and a bunch of other seemingly odd things that trigger that tingly sensation. The only thing you need is a good pair of headphones to experience it fully.
ASMR porn is generally based on whispering and/or doing something on video that the viewer finds "satisfying". For example, it could be a video of someone masturbating, looking into the camera as if at you and whispering how much they want you. They would describe in detail what they want to do to you and the sounds that they make in the video will be specifically designed to give you a tingling sensation.
Generally, it's considered to be on the softer side of porn and not everyone experiences ASMR. If you watch one video though and don't feel any tingles – perhaps you just haven't found your trigger yet.