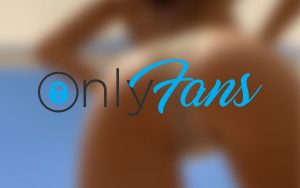 In the past few years, OnlyFans has taken the world by storm. The platform's value has increased a whopping 8 times since 2020, with over 190 million users visiting it every day.
In case you've been thinking about joining the party yourself, read on. Here's why you should definitely consider starting an OnlyFans account.
#1. You Can Post Pretty Much Anything
OnlyFans is a subscription-based online platform where users can post different types of content. If you scroll through the website, you'll find anything from comic sketches to singing tutorials.
Besides these, you can also make money in a bunch of weird ways, including eating hefty and selling your undies.
But as you probably already know, a huge chunk of creators use OnlyFans to post sexy content, be it pics or videos.
Namely, the platform allows for many different kinds of explicit material. To get started, all you have to do is make an account and get verified. After that, you can start posting your content.
Most creators earn a living from nudes and steamy videos. However, many also sext their fans, do live streams, and collaborate with other adult creators on the platform.
So, you'll be able to fit right in and make great money, no matter what you plan on offering,
#2. You Can Earn Big
Don't make the platform's low average income fool you. The typical creator may make around $180 a month, but these figures are greatly brought down by OnlyFans' huge number of inactive users.
Those creators either post occasionally or haven't posted in months — perhaps even years. They didn't put in any real effort, so it shouldn't surprise anyone that they're not making much money.
If you take them out of the equation, the chances of earning big bucks increase by a lot. And if you also pick a profitable niche and advertise yourself on socials and other adult platforms, making a fortune becomes that much more likely.
So, with a solid content strategy and some decent effort, you may just be able to become a part of OnlyFans royalty.
#3. You'll Be In Complete Control
Joining OnlyFans will allow you to make money on your own terms. The platform makes that possible in several ways.
For one, you will be able to set your prices and subscription fees. As a result, you'll have full control of your earnings.
In addition, you'll have a chance to earn independently, without relying on sponsorships or ads. Plus, OnlyFans will take a 20% cut from your earnings, which is less than most other similar platforms require.
Aside from controlling your income, you also get to fully dictate the content you post. From never showing your face to hopping on private video calls with fans, there are few limits to what you can do.
Lastly, being an OnlyFans creator also allows you to set your own schedule. You can treat it as a side hustle that only takes up a few hours every day or dedicate yourself to it fully.
Everything is up to you, and you can figure out what works best as you go along.
#4. You'll Surely Find Your Target Audience There
As we have mentioned above, OnlyFans allows pretty much all types of sexy content — from erotic couples massages to kinky BDSM.
So, you'll definitely be able to find an audience that's interested in what you're making. And although OnlyFans itself won't promote you, you can still build a sizable following by advertising yourself elsewhere.
When you also take into account the sheer number of users that visit OnlyFans on a daily basis, the chances of growing your brand become even higher.
Conclusion
As you can see, OnlyFans is truly the place to be for all content creators — especially if said content requires having little to no clothes on. Now that you know its earning potential and just how much creative freedom it offers, all that's left to do is join the fun.
With effort, creativity, and a little stroke of luck, you'll start making big bucks in no time!