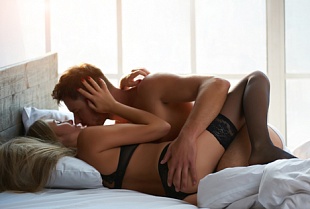 Casual Sex – If you've been living the single life for the longest time then you're probably tired of your friends making fun of you for having no sex life. Well, you can't blame them. Having zero sex life sucks. It makes you dry like hell and only makes you question yourself as to why you're single and lonely. The answer: casual sex.
It's pretty common today. Especially with the availability of contraceptives such as pills and condoms, the number of people engaging in casual sex continues to grow over the years. This is also due to the fact that it has been very easy to find sex partners online, such as climaxconnection.com. Just a few clicks here and there, you will surely find your sex buddy in no time.
This is good for those people who are shy and is intimidated by having multiple dates before having sex. Here's some tips if you want to try it:
Always be ready – and by ready I mean with protection and contraceptives. You don't wanna have a child with someone you barely know right? This is if you are planning to be sexually active. Always come prepared, bring condoms just in case. For the ladies, never skip a day when taking birth control pills as this may increase the chances of getting pregnant. Aside from that, since you're sexually active, get yourself checked for STDs every now and then
Be open – even if you are just meeting for sex with your partner, don't be afraid to air out what's in your mind. Tell him or her what you want and don't want. This way, you're not wasting each other's time by doing things that do not satisfy the both of you. If you want to try a new position, tell your partner. Don't forget to ask your partner if she/he likes what you are doing.
Stay in Touch – you're done now, the sex has been good. What's next? You wouldn't want it when you cannot reach your sex buddy again right? So don't be afraid to ask for their contact details so next time you're down to fuck, you know who to call. You can also try sexting if it both interests you. There's nothing wrong with trying new things from time to time.
Keep your Emotions in Check – you may find someone so good in bed you think you're in love. This is casual sex, you're both looking for someone who will fulfill your lust and desires. While it's okay to get to know the other person, don't get attached too early. But this doesn't mean you neglect the feelings of the other person. Try to be sensitive. If you're sure that you are catching feelings, be honest about it and maybe you can consider your setup.
Have fun and Enjoy –that's the essence of casual sex! Enjoy your time being single by meeting new people. Who knows, you might come across the person who will make you satisfied for a long time.