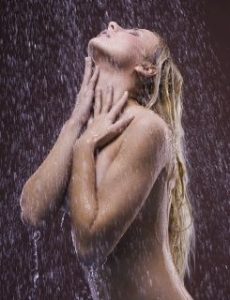 Honey, You Smell – How do you tell your special someone that they need to freshen up? Most people have sex in the evenings. It's not uncommon for people to shower in the mornings. That means they may not be smelling so fresh when they hit the sack. No one likes being told them stink. We all know body odor is an issue. This is especially true during summertime. Don't let foul odors ruin your fun in the sack.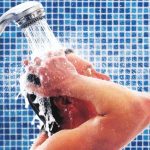 Be Considerate For Your Partner – Men and women both have body odor issues. Many reading this will think that it's just a man's problem. That couldn't be further from the true. Women have body odor issues as well. We've all seen those commercials for what to do when feeling not so fresh. Yes, it can smell like an entire fish market is crammed up in between your legs. Guys have been known to smell like they've rolled around in a dumpster for half the day. You may want to simply have a showering rule before sex. If you plan on having sex, then take a shower before. It doesn't have to be a total hazardous waste scrub down. Just a quick jump in the shower is fine. A five minute or less shower is all it takes to get rid of most odor issues. You may find other things need some special attention as well. The issue may even not be odor related. He or she may need to shave before getting in the sack. Stubble on legs or faces can be a turn off for many as well. Take care of this while scrubbing up and it'll eliminate the problem.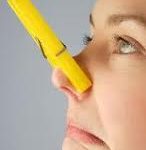 Hit The Shower – Many people are overly cautions about their body. If your partner is, then you'll have to be gentle when it comes to describing their odor issues. The best way to deal with it may just be to make it a routine to shower before sex. What do you do if your partner refuses to shower before sex and they stink? Put a clothes pin on your nose.