Click the player to listen to the blog being read.
I Can Go Either Way – One thing many have remarked about Climax Connection is how many gay and bisexual members we have, especially the ladies. I am glad we make them feel comfortable and free to explore and be themselves here. Many online I find are much more adventurous than they would actually be in their real, everyday lives. Much more open to exploring fantasies and scenarios, often with ones of the same sex.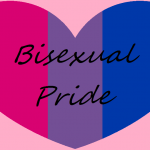 Let's Try It Out – Many guys I have chatted with over the years have either had cam sex or phone sex with other guys, and likely unknowingly had cyber sex as well with men masquerading as other women. Some though knowingly have, yet wouldn't necessarily in their normal lives have anything to do with such same sex explorations. I've joked to some that it's perhaps since there's many more men online looking for online fun than women, that it's like prison. They aren't really looking for other men to play with, but with women being in shorter supply, they turn towards other men, who's available, and make do.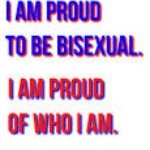 Trust Me You'll Like It – Some women that are bi or lesbian can be as pushy as men I have found if they have set their caps for you. They will be very pushy trying to get a straight one to play with and really try and convince you that you are only reluctant since you haven't tried it before, that once you see the gates of heaven open once you play with them, you'll never be straight anymore! I've never phoned with another woman personally, but I have considered it as something interesting to try, who knows…A site like this is a safe playground for ones to explore their fantasies on and we welcome people of all orientations and want them to find what turns them on, even if it's not something they may act on in their real lives.