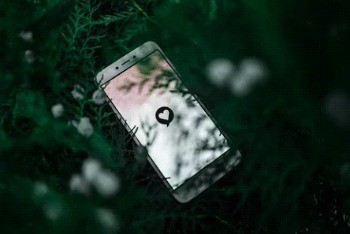 Are paid dating sites better than free ones? This is one of the most debated issues in the online dating scene. You will find that there is no clear-cut answer to this question mostly because dating websites differ widely in the range of functionality and features they offer. Platforms like Tinder and OkCupid are among the most popular for online dating. Yet, they do not charge. Others like Match and eHarmony are paid but are just as relevant. So how do users decide on which is better?
It turns out opinion among users is mixed too. For example, while research carried out by Consumer Report in 2016 among 9600 users revealed Match.com as the most popular among the surveyed group, PlentyOfFish which is free, appeared second on the list along with eHarmony another paid site.
There is a third category of websites that do not belong to either model and are beginning to grow in popularity too. These ones are not paid, but they are not quite free too. They do not charge users on a subscription basis. Instead, users get access to the website or app's basic features and they have to pay for additional services like more messages sent, advanced search and so on. Jiayuan.com, the largest dating site in China operates on this model.
Here are some points to consider according to The Adult Dating Cop
Comparison – What you get with both sites
Although pricing varies widely from one website to the other, users may pay as much as $40 monthly to use dating platforms like Match.com. Why would you want to pay this much when you get the same thing or something close on an alternative site? Below is what you get on a free site vs what you get on a paid one.
User base – the quantity vs quality

There are sites are open to anyone at no cost. This automatically means they usually have a higher number of users compared to paid platforms. The huge user pool opens you up to a numerous options. But while this should naturally increase your chances of finding a suitable partner it doesn't work that way. Although free dating apps offer a large user-base, they are generally lacking in terms of quality. Paid sites on the other hand cover for what they lack in numbers with offering a quality user base.
Free things tend to get abused and this is the main problem with platforms that offers such. Most of the users on this type of platforms are not there for serious relationships. Some people sign up simply because they are bored or just because they are curious. There are those merely looking for hookups too. But that's not to say everyone using a free website is in search of casual hookups. Just like you, there are several people in search of serious relationships as well. However, finding them will be trickier since you need to filter through thousands or even millions of users.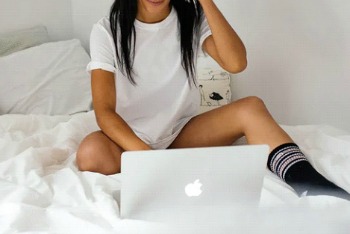 You are more likely to find quality and genuine profiles on paid platforms. On no-cost platforms, there are loads of fake or redundant accounts. Since it's free, people may sign up without actually using the account. Scammers can easily hijack such platforms too. But someone who spends $30-40 to register for an online account is serious about meeting someone for a serious relationship.
Click here for a comparison and review of some free and paid dating websites.
Features
Since you are not paying for any of the website's features, you should not expect to get more than the basics. But that's not to say free sites are totally lacking in functionality but their filters and other features may not be as good or robust as that of paid websites.
Owners of paid websites know they are charging users for a service and they are obligated to deliver a better experience to users. Also, premium sites do not need to display ads to supplement their income- a common problem on most free apps. They are plagued with annoying ads that taint and slow down the process of meeting someone on these sites. Are paid dating websites really worth the hype? Find out here and discover ways you can make the best of every platform https://www.cnet.com/news/are-paid-dating-apps-better-than-the-free-ones/
Conclusion – the Dating cop's verdict
Hopefully, this article has helped you to see both sides of the coin and choose which one suits your needs better. Both free websites and paid ones make it easy to meet new people. But platform that does not charge offers a larger pool of users to choose from. The only problem is that a lot of the people you will meet may not be down for a serious relationship. If you are new to online dating and you are still unsure of where to start, then you can begin with a free website. This gives you the freedom to change your mind at any time. Alternatively, you can those platforms that offer free trials then upgrade your account later if you feel comfortable using them.
This is a sponsored blog post.