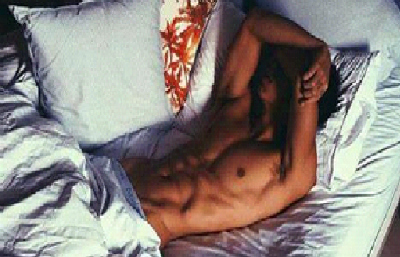 It may sound strange to you, but sex is still taboo in some societies. Indeed, there are some limits on how and with whom to talk about this natural need. But something that is a pleasure is certainly not something that should be hidden at all costs.
Since sex is not a favorite topic of many, you can imagine how little is said about sex toys. And they should, as this topic is not only a way to spice up a chat with friends. You can actually find out many useful things. Nowadays, even doctors and sexual health experts praise these gadgets.
If you are not quite familiar with sex toys, this article will provide you with a clearer idea. Many people are wary of discussing these gadgets, but they are, in fact, handy and can help improve your sexual life in many ways.
Men are generally more open to talking about sexual aids. And they probably won't have a problem getting something like the best pocket pussy and providing themselves with hours of pleasure. These realistic copies of female genitals can bring about powerful orgasms and increase sexual comfort.
Learn Some New Moves
Sex is not a theory. It's a combination of feelings, moves, and everything that follows this act of pleasure. People are different, and different things turn them on. So sex is about using the right 'technique' with the right person. And what if you're single? In that case, it's about finding something that makes you feel a burst of pleasure.
The best way to become a better lover is to learn more about your sexuality. Sexy gadgets can be crucial tools on the path to knowledge. There are so many different pocket pussies on the market so that anyone can find their cup of tea.
When you masturbate using these devices, you have a chance to try things you didn't try so far. And there's no one to judge or make fun of your efforts. You are free to watch porn and steal some new moves. And you can exercise them till perfection, i.e., until you find a real person to test on your new sexual skills.
Bring Sexual Pleasure to Higher Level
Masturbation is widely accepted as something that men can indulge in without feeling embarrassed or shameful. Guys do it regardless of being in a relationship or single. Simply, they know it's a thing of nature. But, what this act of self-pleasure has to do with male sex toys?
Self-stimulation with different anatomical gadgets has also been known as a method to help people who are having trouble achieving orgasm. It is said that masturbation with something like a realistic vagina can help prepare the body and mind for an orgasm. And by doing it regularly, you'll learn how to take control over your desire.
In the long run, sexual aids indeed enhance the quality of sex and thus the enjoyment. Once you're pleased with your 'performance,' you will get more self-confidence. It can help you feel better about yourself and your skills in bed. Eventually, you can try your new knowledge on a real woman.
Enhance Your Sexuality
A very common myth that many people don't use sex toys (or don't want to admit) is that those who use these gadgets do so because they can't have close contact with a real woman. Of course, realistic vaginas can be a good alternative when you are single, but you have no time to meet someone.
You can visit the next page and learn more about masturbation techniques:
https://www.menshealth.com/sex-women/a20734480/male-masturbation-techniques/
These gadgets can also be a substitute or supplement for intercourse with your girlfriend or wife. But men rarely use sex toys when they are in a relationship. They usually hesitate because they are afraid of their partner's reactions. But if you have open communication and know your lady, you can find the right moment to talk about this topic. It can be great for both of you.
Male sex toys help both partners understand how to have mutually satisfying and rewarding relationships. They can help couples who are having trouble reaching climax or just men who are struggling to achieve orgasm or sustain an erection.
Increasing Stamina in Bed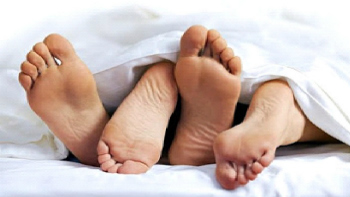 Sex toy sellers most often point out this fact in their ads. They usually use terms like 'hours of pleasure,' get ready for a volcano of passion,' etc. And while these marketing hacks sound tempting, many will be suspicious. But research really suggests that using sexy gadgets really is a good way to prevent premature ejaculation.
If you experience this inconvenience sometimes, you know how odd it can be. Using a sex toy during masturbation is simply a matter of being comfortable and learning to control yourself. These are great because you can choose the level of pleasure you want from the comfort of your home.
Think about Health Benefits
Guys can enjoy the health benefits of sex toys, too. It is well known that sex is a great way to get rid of stress. Since stress can be quite a brake on everything you do, it is necessary to solve it as soon as possible. Or, at least, learn to deal with it better. With pocket pussies, you can have sex wherever and whenever you want if you need to get all that tension out of you.
Also, regular masturbation (with or without toys) can improve the quality of your sleep. When you go to bed free from stress, you will sleep much better and wake up more rested. In the long run, this will have a positive effect on your immunity and brain function.
Modern gadgets are made of quite realistic, safe, and eco-friendly materials. It means that you can enjoy them without worrying about skin irritations or damaging the environment. These toys are made from safe materials like silicone, which is non-toxic and hypoallergenic.
Help with Erectile Dysfunction
Masturbation with sex toys can help men experiencing erectile dysfunction. Erectile dysfunction is a condition where a person can't become sexually aroused. This is because of physical problems like bladder or testicular disease, nerve damage, hormonal imbalances, or injury. Some people can control this condition through treatment, but for others, it can be a lifelong condition.
The sooner you see doctors, the more chance you have to prevent this lifelong torment. They usually prescribe pills as a treatment. You can inform about healing methods here. But pills usually have adverse effects, especially if you take them along with prescription drugs like beta-blockers.
Sexy gadgets are a less-invasive treatment with no side effects. Not many doctors will suggest you these devices, but you don't have to tell them you have a realistic vagina at home. The truth is, these devices can't harm you, so why don't you give it a shot?
Sex toys have become common in the last few years, more people are buying them. Most men have gone out and got some pocket pussies. But, do guys who use sex toys really enjoy it more? It's not a fad; they sure do. The truth is, sexy gadgets may not be for everyone, but men definitely reap the benefits from them.