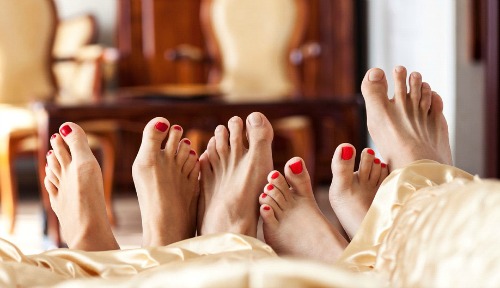 With the internet altering how we do things in many ways, it is possible to meet people and make new friends no matter where you are. And if you are thinking of getting in a sexual relationship without the emotional attention that comes with it, it is entirely possible.
Thanks to dating sites and apps, you can shop for your next sex partner at the swipe of your fingers. But if you want is to swing with other couples, you can be sure to find just the right company.
For most people looking to swing with other couples, the ice-breaker is usually meeting the right pair or horde online. You want there to be a connection, and not just in it for the lustful pleasures.
In a bid to explore their sexuality or fantasies and not just because they are training for a porno movie, you can find singles and even couples looking to have sex with other people, single or married. The craving for sexual satisfaction has got many people trying different things.
And if you have had fantasies of a threesome or dirty orgy with total strangers, you want to consider meeting swingers online. But to get a better experience with group sex, you have to first find the right couple or partners as the case may be.
• Use a Swingers Dating Site
If you are going to get on the dating game online, you indeed have to register on a dating site for swingers. Many of them are available, and you have to do your research to find one that works for you. The best option would be one that appeals better to your needs.
If your fetish is to be sandwiched by black dicks, you want to get on a dating site for blacks. You don't want to go looking for group sex in a dating site for Christians looking for a long term relationship, so you want to be guided correctly.
• Leave your Emotions at the Door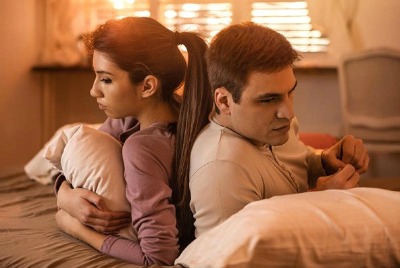 If you plan on group sex with strangers, you want to be sure you are emotionally ready for such experience. For first-timers, you can expect there will be a lot of pressure. But it helps if you are comfortable in your skin. You can find useful tips here https://www.healthline.com/health/healthy-sex/sexual-tension on how to do away with tension during sex.
Also, you want to lay down all the rules first before getting naked. But you can expect things to change quickly once it gets raunchy and steamy, so you want to hide all feeling that you are scared about what's happening.
• State your Agenda
You will be able to get people quickly if you let them know what you are interested in. Many people who use dating apps have several intentions, and if you are looking to get freaky with others, you want to make sure they are your type of freaks.
When signing up to join a swinger community, you should state your expectations to easily connect with others looking for people like you. If you want to have sex with married couples, you want to indicate single looking to have a wild time with married couples. This way, married swingers looking for a third wheel can quickly locate you.
Some of the best apps allow you to select your preferences, so you want to look out for those options when choosing an app to join. You can visit this site to learn more about apps available for swingers.
• Meet for Drinks First Before Getting in Bed 
Even though you plan on one night of sexual experience and promise never to see each other again, you still want to get to know each other. You will be sharing your body with them, and you want to be sure they are worthy of exploring all the magic you have to offer.
The meeting will help you talk better about your fantasies and what you hope to achieve to have a better experience. It is best to keep intimate details about yourself, such as your marital status and kids, so you don't have to lose sleep about it coming back to haunt you.
• Ask for a Clean Bill of Health
Most people are quick to ignore this one since they most likely will be using protection. But the truth is that a condom will only most of the time prevent an STD or pregnancy, but it doesn't stop you from catching a cough or skin irritation.
So you want to ensure that you swing with healthy couples or persons to avoid any such complications after the experience. It may be best for everybody involved to stop for a routine medical check-up before getting down on each other.
• Be Prepared 
Don't leave anything to chance. If there is anything you need to relax better during a sexual experience, you surely want to have them on hand. Do you love to play with toys first or take a few Kush hits to take the edge off? It safe to be free from stress and tension if you want to enjoy swinging with strangers, so do whatever it takes to take away all the negative vibes.
• Enjoy the Experience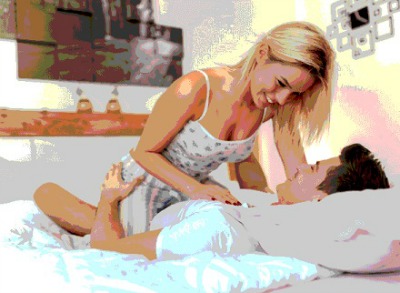 You want to enjoy yourself at the end of the day, so you should be open to learning new things about your sexuality rather than worrying about your insecurities.
There is a high chance that it may not go as expected the first time, but it is also possible that it would supersede your expectation. There is a lot you can do to make the best out of group sex, and ensure it doesn't turn out to be one of your worst intimacy experience yet.
Making the Best Out of a Swinger Experience 
So it's time to get dirty, and you are locked between closed doors, and staring at you is a pair (or more) of lustful eyes. Before you go throwing up in your mouth, you want to catch your breath first. There is no need for panic, everyone is in it to have fun. So the first thing to do is relax and allow the females to lead.
If it is two guys or more on one girl, then one guy should start first while the other comes in slowly. You should have laid down rules and safe words for when things are getting out of hand. Of course, everyone involved wants to get cleaned first. This page here https://www.huffingtonpost.ca/entry/things-to-always-do-before-sex_n_5b1811dee4b0734a993a21c5?guccounter=1 has some sex preparation tips for couples that also applies to group sex. Group sex is always steamy and sweaty, so you want to wash up before and after the experience.
Final Note
Lastly, while you stand a chance of reaching orgasmic pleasures when you swing with couples, you should not ignore the importance of protection. So whether you are having vaginal or anal sex, you want to have your safety gear on.