Click the player to listen to the blog being read.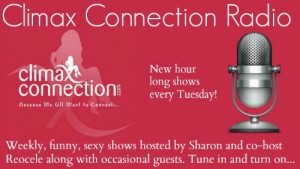 Listen Up – Starting this Tues. Oct. 7, 2014, we are going to be doing a weekly 1 hour podcast/radio show. They will be posted not only in our audio section here under the new podcast category, but on Spreaker and Soundcloud, both of which are very highly ranked sites we hope to reach a whole new group of potential members at! Site moderator Reo, aka George, will be my co host for this fun and hopefully sexy show!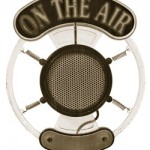 Funny and Sexy – We plan on discussing various sexual topics and in the future interviewing and having on as guests various people from the adult entertainment industry to talk about their aspect of their part in adult entertainment. There's a whole lot of sexual topics ones can cover, especially once we start getting guests on, and the crazy way that conversations can flow, you just never know what to expect. We aim to have fun and entertain above all else, as well as the primary goal, to bring attention to climaxconnection and further engage members with looking forward to each week's show and to see what crazy thoughts and opinions we will express.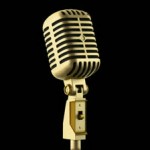 Let's Talk About Sex Baby – We will allow members, and any other listeners to get to know us and how we feel about very personal aspects of our lives. George brings with him professional experience as a DJ, and I make my living with my voice myself, so we do hope that this will be a fun adventure for all the listeners. Please feel free to email either of us and suggest show topics for future episodes you think would prove entertaining.