This is a guest blog submission by Climax Connection member, Random Writer.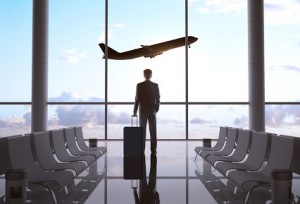 On The Road Again – Are you the type of person that travels a lot? If so, then you know exactly what it's like to be away from your partner. Have you ever thought about having phone sex? Sure, it's not as good as the real thing. But, it can help you get through a dry spell. Nothing is better than hearing the one you love moan with pure delight as they're having an orgasm. It can be a lot of fun and you don't have to totally go without sex.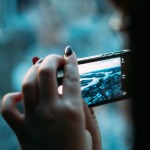 Watch & Listen – Do you have a webcam or a smartphone? If so, you can take old school phone sex to a whole new level. You can actually watch each other masturbate! This can get real exciting and don't be surprised if your first time is extremely thrilling. It can feel like you're having sex again for the very first time. Don't forget to give close ups of the good parts while you're masturbating. Your partner will want to see exactly how aroused you're making them.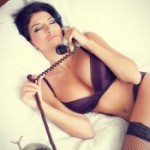 Close To You – Remember it's about more than just pleasure. Sex is about building a bond between you and your partner. Phone sex cements your relationship and takes it to another level. It also lets your partner know that you need them on a sexual level. It's not uncommon for people to feel concerned when their partner no long desires sex with them. Keeping this desire alive and well is important for more than just experiencing sexual pleasure. It'll also strengthen your bond and help you work towards building a lasting relationship.