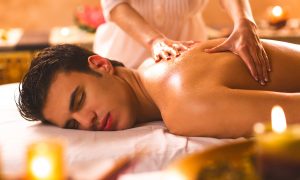 Massage For Lovers – Have you ever thought about using massage as a form of foreplay? Many of you probably only think of a massage as something you receive in a parlor. It doesn't have to be that way. You can enjoy the soothing and relaxing aspects of a massage at home. You'll save money and have the convenience of getting greasy in your own bed. That greasy feeling may end up helping you get lucky.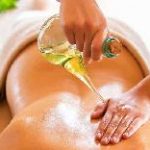 Rub Me, Baby – What do you need to give a good massage? The truth is, you only need your hands. However, you may want to invest in some massage oil or lotion. Any type of lotion that you have in your house will more than likely do. You should also learn a few techniques on how to give a proper massage. You can do this by searching Google or YouTube. If you're too lazy to do that, just start rubbing and squeezing. You'll find out what your partner likes eventually. Why not make it a massage with a happy ending? Give your guy a hand job once the massage is all over. Guys, you can masturbate your woman as well. You can even use the massage as a way to arouse your partner. Touch all the places where they like to be touched.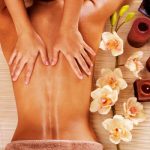 Feels So Good – The feeling of it being done with lotion or oil on your hands will make it more exciting. Don't feel like you have to perform like one of those highly trained and experienced masseurs who work at a massage parlor. You'll learn as you go. The most important part of arousal is the touching. Massaging your partner includes plenty of touching. Don't go straight for the naughty bits when giving a massage. Work your way up to those areas. Doing so, will improve your chances of getting lucky.