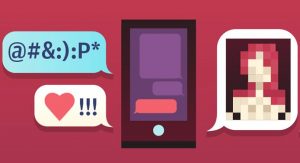 OnlyFans is a very popular website these days for content creators, especially for ones in the naughtier realms of online teasing and pleasing. Not everyone is into phone sex or cam, some just like the art of texting, or in this case, "sexting." many of the creators on there offer sexting sessions, you'd need to message them to find out, what their rates are and if they'd be interested in doing so. It's not something everyone will offer. Many men find their masturbation experiences can be a lot more enjoyable when they are getting and sending live naughty sexts back and forth.
Once you and the creator of your choice decide how long and for how much, let the fun begin. Pictures can also be sent between the sexting message part, so all kinds of naughty pics can be shared. For someone seeking humiliation via sext, and yes, that definitely happens, it can be fun when the creator sends them a pic that they know will make the client wince. If they are into cock and ball torture, or being made to suck cock, a picture of those things will soon be popping up right in front of them to drive that point home.
If you want only the best of the best creators to be your sexting partner, why not go to xfanshub.com and see them there. They will save you a lot of time searching on your own. So many guys love to show off their dick pics, sexting is a way for you to do so, some creators even offer dick rating services while you sext, so you can be sure they see them, and get your sexting in as well. Many guys DO love to be told how small and inadequate they really are when they send them their pics of their acorn sized dicks. Sharing dick pics, sexting, humiliation, just plain cyber, you choose. Pick the OnlyFans creator of your choice today and get sexting! Your dick will thank you.