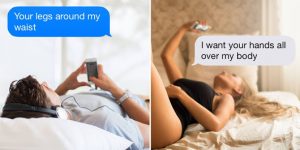 Sexy Texting – Many of you reading this know what sexting is. Quite a few of you have probably done it at least once. Sexting is sending dirty messages via text message. Think of it as cyber sex of the modern era. The mobile aspect of this is what's the most attractive. You can sext just about anywhere your imagination will allow it. Just keep in mind you may not want to become fully aroused in some areas. You're more than likely not going to be able to relieve your arousal while in public. Just something to keep in the back of your mind the next time your sexting while on the bus.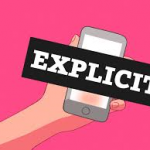 Hot Messages – Why not sext with your partner? Sure, it's not sex. Does it have to be? No it doesn't. You don't need to have sex with them to get all hot and bothered. Remember, sex isn't just about pleasure. You're trying to connect to your partner on a much deeper level. This is why sexting can be an important part of your relationship. It'll enable you to maintain a level of sexual contact with your partner. You'll be able to let them know you're still interested with them. So, you don't want to go full force and text your partner about anal sex? There are some people out there who aren't really into the whole sexting thing. Still, you can flirt with them. You know the limits your partner is willing to go. Why not tell them how much you're looking forward to a kiss later on today? Tell them how much you find them attractive.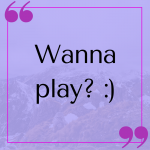 Naughty Letters – It's important for your partner to know these things. Give sexting a try. Warm up to it. Don't get dirty right away. You don't have to write an erotic novel. All you're trying to do is have a little fun with each other. Be creative. Explore and learn new things about each other. This is what can make sexting truly valuable. You can say things in a text message that may be uncomfortable in a one on one situation. Make the most of this technology and use it to enhance your love life.