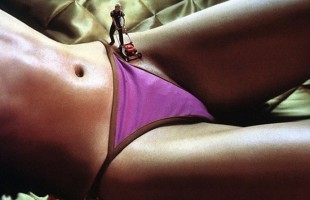 Smooth As Silk – Are you ready for something kinky that's not like anything you've ever done before? If so, then break out your razor blades. Have you ever thought about shaving your partner's pubic area? If not, it might be something to consider. It's not exactly as romantic as a candle lit dinner. Not everything has to involve romance. This is especially the case if you're sick and tired of getting a mouthful of hair when you go down on your partner. You'll kill two birds with one stone when you shave your partner down there.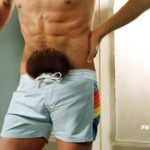 Hair Be Gone – Most of you reading this are familiar with shaving. Just remember that it's more sensitive down there. That means you're going to want to be extra careful when shaving. You also want to use a brand new razor blade. A dull razor can lead to nicks and cuts. The last thing you want is to have either of those things anywhere near your privates. You'll also want to have all the normal shaving supplies on hand. You may even want to buy something different for sensitive areas. It all depends on what type of skin you have.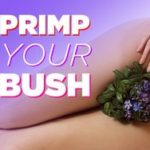 Easy Does It – Take it nice and slow and don't be in a hurry. Enjoy the process and get to know your partner's pubic area better. You can also think of this as an exercise in trust. You've got to trust your partner when it comes to allowing them to use something sharp down there. The only thing left to do then is to enjoy your hard work. You'll be surprised by just how different your next sexual experience will be without all that pubic hair. Get creative and shave things into each other. This is the kind of fun that only couples can have. Get those creative juices flowing!