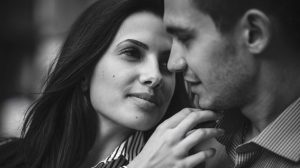 How do you feel about the thought of having public sex with your partner? Does it make you blush? Or perhaps it makes you feel amazingly thrilled and aroused?
In fact, numerous couples decide to leave the privacy of their homes and commence a public sexual adventure, seeking an excitement and escape of the monotony. Those lovers who have already tried public lovemaking, are familiar with the buzz they get every time they plan their next episode.
These adventures require both boldness and precaution in order to be successful. The following tips will help you plan your first outdoor sexual experience.
Plan the location
Although these situations are best to be left unplanned, in the case of public sex, you're expected to do some planning in terms of location. The place is supposed to be wisely chosen in order to avoid the curious looks of passersby as well as the surveillance of security cameras. Make sure you choose a location that is public, but not busy.
In addition, check for any security cameras in the surrounding area, as you don't want to get caught on video and get charged. Bear in mind that this activity is considered to be illegal, so don't take unnecessary risks.
Although the core excitement originates from the fear of getting caught during the act, make sure you choose an unfrequented place. Believe us, you would enjoy it even more. Visit this link: https://www.cosmopolitan.com/sex-love/advice/g2669/best-places-for-public-sex/ , to have a look at some of the best low-risk places for having public sex.
Choose a good timing
Timing is worth gold when it comes to planning your outdoor sexual adventure. After determining the location, it's crucial to consider its frequency at different times of day, so as to avoid bumping into a crowd of people.
For instance, in case you've chosen a popular place in your town or a famous beach on your holiday, you can't expected to enjoy your intercourse in the light of day. Instead, you'd have to wait for night to fall and be on your way.
Therefore, perhaps the best idea would be selecting a location where timing won't be of importance, such as a forest. There's not much of a chance for getting caught at any time of day, as people don't tend to visit the woods frequently. However, remember to check the weather forecast, if you don't want to be surprised by heavy rain or snow. Harsh weather conditions are definitely going to ruin your romance.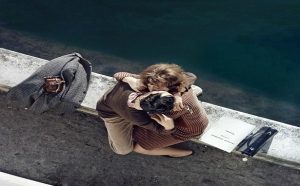 Think of the position
Practicing the same sexual positions you do at home, won't be a piece of cake when doing it outdoors. Although some locations, such as a secluded beach, may provide you with the same comfort you have behind closed doors, most public places lack the commotion and space to choose positions.
For example, imagine being stuck in a restaurant bathroom that's barely enough for two people to fit in. In this case, you'd have to find a position that is comfortable for both lovers as well as safe, since you don't want to end your adventure getting injured. Make sure you check out this page for more tips on doing it right.
Know what to expect
When having an outdoor sex, you have to be aware of the surroundings prior to commencing your sexual adventure. If you expect to be comfortable like in the privacy of your home, then it's better not to plan anything, as you'll end up disappointed.
In fact, lovemaking in public indicates being surrounded by insects, dirt and all types of plants, when choosing to do it in nature. Conversely, when selecting a bathroom, you're likely to be exposed to an unpleasant smell, which you have to ignore in order to enjoy your adventure.
Bear in mind that outdoor sex isn't for everyone, particularly not for those people who aren't willing to disregard the surrounding. In case you're one of these people, don't leave your home, unless you book a room in a five-star hotel.
Be quiet and don't waste time
Regardless of how loud you're in the bedroom, remember to keep quiet in public. Quiet sex is key to not getting caught. This might be perhaps the biggest challenge of having an intercourse outdoors, as you aren't supposed to produce any sounds. In a quiet area, hushed noises tend to sound like coming out of a megaphone.
Also, these sexual adventures don't leave space for foreplay, as it takes too long. Therefore, leave all the cuddling and kissing for your bedroom, as you can't afford this luxury when being in public. Actually, you won't need foreplay, considering the thrill of doing something forbidden.
Plan an excuse
Although it's extremely likely to run out of excuses, make sure you come up with a credible one, particularly if you're caught by the police. Passersby are likely to get more embarrassed than you are, disappearing from the spot in the blink of an eye. They certainly won't be waiting for any excuses.
However, the police won't actually go away and look for a reasonable explanation. In case you can't provide one, make sure you apologize for the inappropriate behavior and pray not to get fined.
Wrap up
There is nothing wrong in having public sex, unless you get caught.
Plan the location and timing wisely, choose a position, keep quiet and have the best excuse ever!
This is a sponsored blog post.