This is a guest blog submission by Climax Connection member, Random Writer.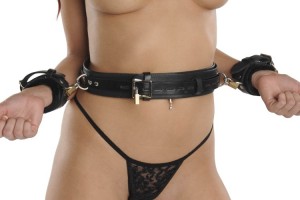 Explore The Dark Side – 50 Shades of Grey introduced the world to bondage. Now many people want to experience it for themselves. Some of you may be a little apprehensive about it. You shouldn't be and here we're going to tell you why that is. Exploring your sexuality in the bedroom is always a good thing. In fact, it's something that you should do quite often. There's nothing more free than being with a partner that will allow you to explore you deepest desires. It's not to say that you will end up liking bondage. You very well may end up not liking it. After all, life is rarely as it is on the big screen. With that said, there's no reason why you shouldn't at the very least give it a try.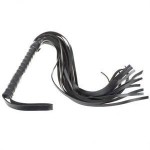 Tie Me Up, Tie Me Down – It should be noted that bondage and violence are two separate things. A partner that gets off on violence has some real issues. If they're beating you while having sex or during any part of your relationship, it's time to get out. A violent person will never change and it's down right stupid to think otherwise. Bondage gear can be made out of rope or anything used to tie someone's hands and feet. You're going to want to make sure whatever materials used don't cause too much discomfort. Your local adult bookstore should have some handcuffs that are lined with fur. Get a few pairs of those and give them a try. Actually, your local adult bookstore very well may be the best place for you to go for all of your bondage gear.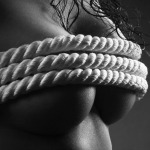 Hurts So Good – Many of you may think the hardware store is the best place, but all the stuff they sell there will cause pain and possible permanent injury. Always remember to have a safe word that you can use to tell your partner to stop. You may also want to take it easy the first few times and not be so rough. There is a point where pain can cross into pleasure. The problem is, the pain may be a bit much to handle in the early stages of experiencing bondage.