Spice Up Your Masturbation Latina Style!
Posted on October 24, 2022
in
Comments off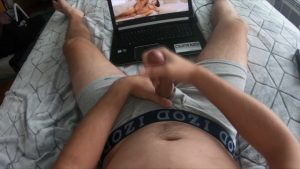 Lots of guys jerk off while looking at naked pics or watching porn, pretty much all of them. Their tastes in women can vary of course, but sexy latinas can certainly get their blood pumping. Those luscious booty's, their bigger tits, that hot blooded, passionate nature, it's no wonder a good jerk off session while watching some naked latina women can add up to a really good orgasm. The caramel colored skin, the fuller lips, they are imagining those lips going right up and down their cock no doubt! There's so much porn out there of many different kinks and fetishes, but variety is always a good thing to keep things interesting.
One member was messaging me and asking how we can get some more naked latina women to post their pics, if you see any, message them and ask them to send you some. Enjoy one another's pics and masturbate together, or if you can't find a willing partner, there's plenty of hot, latina porn out there to satisfy your craving for a little hot tamale in the bedroom. Hot blooded types like the latinas can often like things a bit more spicy in the bedroom as well as in the kitchen. Heat is a good thing in either place.
Did you perhaps have a hot, Spanish teacher you always had the hots for? When looking at pics of naked latina women, maybe you still think of her and what might have been had things worked out a little differently. Maybe a whole different type of education would have been learned than just a few sentences in Spanish. You would have loved to bend her over the desk and fuck her from behind, wouldn't you? Imagine her tight, wet pussy and how it would have milked that dick of yours until it exploded in side of her giving her your milk. Sweet memories indeed.
Tags:
latina
,
masturbating
,
naked
,
pics
,
porn