When You Just Can't Get Enough
Posted on July 31, 2017
in
Comments off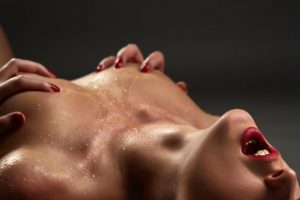 Just Can't Get Enough – You have lots of sex. You have more sex than anyone you know. There's just one problem and it's a big one. You're not sexually satisfied. All of your friends complain that they don't get enough sex. That's not your problem. You're simply not satisfied with the sex that you have. This isn't as uncommon as you may think. Many new couples have this problem and it's easily fixed. Every person likes something different in the sack. No two people are exactly alike. You and your partner need to be comfortable around each other.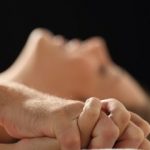 Tell Me What You Like – Communication is key to having a great sex life. There's something else that can really help you along the way. That would be, mutual masturbation. That may sound boring to many people out there. After all, it's not sex. Mutual masturbation is less about pleasure and more about education. You can educate your partner about what you like. Your partner isn't a mind reader. They don't know what you like. You must show and tell them. Teach them where to touch, lick, and suck. There is no other way that they'll ever know. Trial and error takes way too long. There's no need to beat around the bush about something like this. Just make sure that you talk about it in an appropriate manner. There's no need to berate or belittle someone about such things.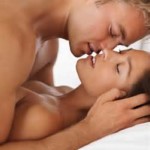 Can You Touch Me There – Take their hand and show them what and where you like to be stimulated. This will give them a hands on lesson. You can also simply sit in front of them and have them watch. Maybe the two of you can pleasure yourselves while you watch. Sex is a normal and healthy part of any relationship. You should never feel uncomfortable talking about sex or enjoying it. Get past your shyness and open up yourself to a new world of possibilities.
Tags:
communicating
,
mutual masturbation
,
sex drive