Rub A Dub Dub, Let's Fuck In The Tub
Posted on July 24, 2017
in
Comments off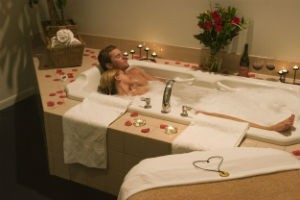 Scrub My Back – You're stuck in the same old sex routine. It's boring. It's not uncommon for people to find themselves in a sexual rut. Even something as great as sex can become boring. You're in a situation where you can't change things. For whatever reason, you're stuck at home without the ability to go anywhere. Many people will give up and just stick with the routine. No matter how boring it may be. You don't have to. There's one unexpected place where you can have a whole lot of naughty fun. It'll feel like you're having sex in a whole different place. The experience will be one that'll shock you. Where is this place that will instantly throw a sexual wrench in your routine? The shower.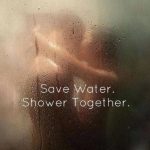 Water Can Be Fun – You've probably never even thought about having sex in the shower. Everyone has a shower. It's the most overlooked place in the house when it comes to sex. You're going to want to be careful when having sex in the shower. Everyone knows the shower can be quite slippery. This is why you'll want to take some safety measures before doing the deed. Make sure you have a floor mat or something that makes the shower less slippery. Scrubbing each other may be a big turn on, but make sure all suds have been washed away before having sex. What you're trying to do is reduce the risk of falling in the shower.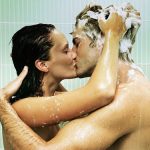 Changing Locations For Sex – Spicing up your sex life doesn't have to be expensive. You don't need to rent out a luxury hotel. You also don't need to wear fancy lingerie. What you need is to keep it exciting. This means that the sparks need to be flying between you and your partner. This is the most important thing when it comes to having great sex. You should always seek out new and different experiences. Don't think that you have to constantly be trying to one up yourself. A simple trip to the shower is all it takes. Scrub each other up and have yourself a little fun. Enjoy the moment and each other.
Tags:
bath
,
bathing
,
bathroom sex
,
sex in the shower
,
sex in the tub
,
shower
,
water