Having a Sex Life With a STD
Posted on June 4, 2018
in
Comments off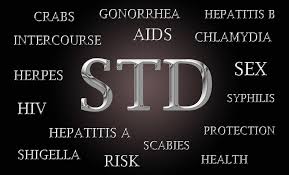 Love For the Diseased – Can you have a healthy and satisfying sex life if you have an STD? The short answer to that question is yes. Why wouldn't you be able to? Just because you have an STD doesn't mean you should give up sex. This is exactly what we're going to talk about today. Don't think for a single second that you have to give up sex just because you've got an STD. The first thing you're going to want to do is be open and honest with all potential partners. You're need to tell them about your STD right off the bat. There's no need to reel them in like a fish on a hook. It's only fair that you tell them right away before they make an investment of their time.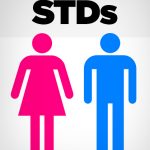 Can You Find Love? – As you already know, many people don't want to date someone who has an STD. They feel, and rightfully so, that the STD will impede on their quality of life. There are many dating sites online that cater to those who have sexually transmitted diseases. You may not want to put the fact you have herpes in your Facebook profile. This is completely understandable. But, there are plenty of dating sites where you can be open and honest. You'll be able to search for someone special without having to hide this uncomfortable truth. The sad thing about having an STD is the stigma behind it. You very well could've gotten it from an infected blood transfusion or your partner may have cheated on you. There are many people who live with these sicknesses who didn't bring it upon themselves. There is no shame in being sick. There's only shame if you infect others without them knowing about it. This is highly irresponsible and very well could be illegal.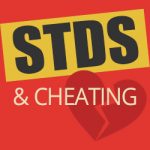 Get Tested, Get the Truth – Get tested immediately if you think you've contracted an STD. You may even be able to do so free of charge. Don't put others at risk because you're afraid of what the answer may be. You'll only make the lives of others worse by doing so. Also, if you do have an STD, you're going to have to treat it. That won't happen if you don't first get tested. Your sex life doesn't have to be over just because you have an STD. You can easily find people who have the same condition as you. There's no need to live without the best part of life. Doing so would only rob you of one of the greatest pleasures known to mankind. Plus, you'll also have a partner who's going through many of the same things you are. The two of you will be able to learn from each other and it will greatly improve the quality of your life.
Tags:
dating and std's
,
safe sex
,
sex and std's
,
sexually transmitted disease
,
std