Posted on July 3, 2017, in lingerie, with Comments Off

on Dress Me Up, Lover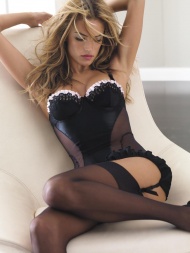 Put A Little Something On – Here's a unique idea that very well could improve your sex life. Don't be surprised by the results of this little experiment. You may discover something about your partner that's totally unexpected. Take your partner shopping with you. You're going to want to buy something very specific. Ask your partner to pick out one outfit or item of clothing that they think is sexy. This will be something only for the bedroom. It can be as kinky as you want it to be. Maybe, it won't be kinky at all.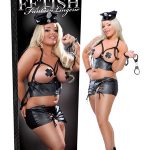 Dress You Up – This is the interesting thing about the experiment. We all have an idea what our partner finds sexy. That doesn't mean we actually know what they find sexy. This will give you an opportunity to find out what they think is in fact sexy. Keep in mind this isn't an outfit that you're going to wear outside. This is an outfit or article of clothing meant for the bedroom only. It can be a short little skirt or those tight underwear for men that Europeans like to wear. It will be interesting to find out what your partner is turned on by. Sex can often become routine. This is never good. It's healthy to spice things up. You'd be surprised by how big of an impact just one outfit can have. Arousal is a two way street. You'll become more aroused when your partner is.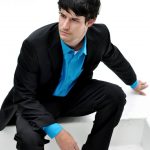 You Wear It Well – Your sexual enjoyment will be greatly increased when they're turned on. Use your imagination. Buy something for your partner that they normally wouldn't wear. Let them do the same thing for you. Just remember that it's not for every day wearing. There's no need to feel uncomfortable in something that's too skimpy. No one is going to see it other than you and your partner. Knowing this should ease your mind. Be playful and have fun in the bedroom. It'll go a long ways in improving the quality of sex you and your partner enjoy.