Posted on December 21, 2015, in holidays, with Comments Off

on Orgasms For Christmas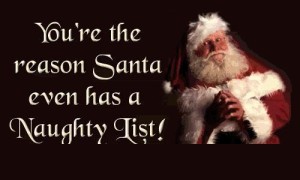 Sex During The Holidays – Many of us are extra busy during the holidays, and may not take the time out for sex or masturbation during this usually harried month. Shopping, traveling to visit far flung family members, late nights up decorating or baking or wrapping presents, drinking more than usual. Yet our bodies still have physical needs and we get horny and just may not have the privacy or time to masturbate and have as many orgasms as we would like. During this extra stressful month, the relaxation that orgasms can provide can be of extra benefit to you.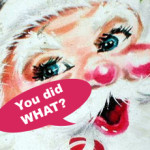 Orgasmic Christmas – December is really the prettiest month of the year with all the decorations and lights, so it can be more romantic than usual with all the pretty things about to look at and people dressed up in nice Christmas outfits and going to Christmas parties. According to statistics, nearly 60% of people have had sex at an office Christmas party when inhibitions are down and the booze is flowing, so at least someone is getting some time to be naughty! Drunken acts we may regret of fucking co workers and having to face them in the New Year, maybe think twice about that, you don't want your job affected or strained working relations with people.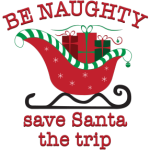 'Tis Better To Give Than Receive – Christmas sex like birthday sex can be extra special and more giving, you want your partner to maybe have a treat they don't get that much, maybe if your partner is crazy about anal and it's not a favorite sexual activity  for you, you could toss them a bone for the holidays and give that to them as a special little gift. You could always be playful and wrap yourself, or part of yourself, in a bow for them to "unwrap". Enjoy your Christmas sex and orgasms!