Sexual Health Benefits
Posted on August 12, 2013
in
Comments off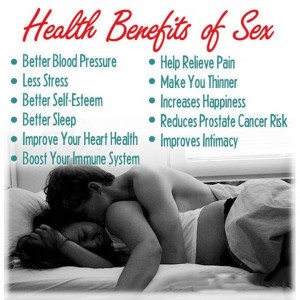 Sex For Your Health – We all love sex, even if it's by ourselves, because it feels good. It feels good physically and emotionally. For ones that have tried phone sex, you know exactly what I am talking about. Masturbating alone is a physical release yes, one of my phone guys calls it a "utility orgasm". Gets the job done, you have the release and can then get on with your day. No emotional satisfaction at all though. Try masturbating with another person and you go from black and white to technicolor that fast. You soon realize alone just doesn't cut it anymore.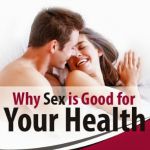 Clean Out The Pipes – Sex has very real health benefits. Yes, everyone goes on about safer sex and condoms and birth control, but over and above those concerns, sex does have genuine health benefits. Men especially can benefit from prostate health if they have the recommended 21 + orgasms a month. Keeps the pipes clean so to speak and has real benefits of future reduced risk of prostate cancer. So if teenage guys get caught by mom masturbating, they should simply state without embarrassment, "It's for my health!" Getting your blood pumping from sexual activity is a form of  cardio vascular exercise. I can't think of any way I'd rather get out of breath! Sex relieves stress.
"The difference between sex and love is that sex relieves tension and love causes it."
― Woody Allen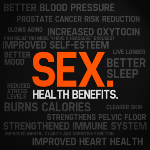 Get That Heart Rate Up – It burns calories, reduces blood pressure, strengthens pelvic floor muscles, releases feel good chemicals like oxytocin, boosts self esteem, and even increases pain tolerance. And we all sleep better without a doubt after a nice orgasm (or more!) There's a lot to be said for orgasms and having sex, even just masturbation. With all these proven benefits, it's a wonder so many societies are so sex negative or sweep sex under the rug. I can't even count how many people I have talked to that got zero education about sex at home when they were growing up from their parents. You'd think people would want to help their kids become future good lovers and grow up without hang ups, and teach them there is no need for embarrassment. That it's as natural to be horny as it is to be thirsty or tired. Sadly that's not reality. So let's embrace the health benefits and pleasures that sexual activity has to offer.
Tags:
exercise
,
phone sex
,
sex
,
sexual health