Cam Sex
Posted on November 12, 2012
in
Comments off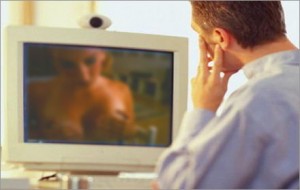 Look At This – Something many look for at an adult chat site is a partner for cam sex, otherwise known as cam to cam, or c2c. Guys are not only very visual by nature, but I am convinced most have an exhibitionist streak by default. I cannot count the number of guys that ask me daily if I would like to watch them perform on cam for me. Many also ask if I'd like to cam with them, as in show myself as I masturbate at the same time. It's just not for me, so I decline.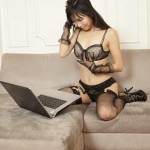 Free Cam Sex – I have spoken to a number of guys that have been blackmailed after cam sex shows they gave or that there has been an attempt at blackmail if the guys show their face or if they have their real name on their Yahoo or Skype. I jokingly said they should wear a mask like Zorro to conceal their face, but if you don't know someone, I'd suggest setting up a Yahoo of Skype account under a dummy name so your actual name isn't revealed. Most times you don't need to worry about people doing something crazy, but it only takes one nut to ruin a lot.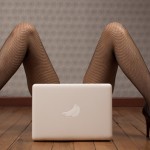 Watch Me Masturbate – The excitement of watching another masturbate as you do yourself for some is extremely arousing, close-ups of dripping cocks and pussies and shooting cum for many proves irresistible and they want to watch and be seen. Many guys also enjoy masturbating with other guys and are not always seeking a female to get off with on cam. There is something to be said for variety for sure. If you are comfortable with your body and like to show off, maybe cam sex is just the ticket for you to spice up your masturbation routine.
Tags:
c2c
,
cam
,
cam 2 cam
,
cam sex
,
cam to cam
,
masturbating
,
porn
,
visual